Regular price
Rs.8,500.00 PKR
Regular price
Rs.7,500.00 PKR
Sale price
Rs.8,500.00 PKR
Unit price
per
Sale
Sold out
Share
Balsam oil or Roghan Balsan is derived from the tree of Balisan in Saudi Arabia-Badr Region, which is a large tropical tree having straight smooth trunk & beautiful foliage including very fragrant flowers. Resinous juice for making the oil is obtained from exposed lacerated wood after strips of bark are removed. It is initially collected in form of a dark brown or amber semi-solid mass and later distilled to achieve pure oil extract.
Benefits
• It Helps To Increase Men's Sexual Power And Stamina.
• It Recovers Dead Cells Of Men, Which Are Result Of Bad Habits And Miss-Use Of It.
• It Helps To Increase Length And Thickness
• Very Useful For Fertility. It Is Very Helpful For Those Couples That Are Trying For Their Baby
• It's Beneficial For Diabetes Patients. It Helps To Recover From Diabetes
• Ideal For Massage To Increase Strength. Normally Used For Paralysis Patients
• Used For Any Kind Of Internal Disease. For Example Stone In Kidney Etc
If we are using it for sexual power then we need to add 2 drops of this Natural Roghan e balsan in 100ml Milk (almost half glass). We can use any milk like cow milk, buffalo milk or goat milk. Please add 2 drops in warm milk and drink it after 15-30 minutes of your dinner.
For those couples that are trying for baby, men will use 2 drops and women will use only 1 drop of this natural Roghan e Balsan in 100ml warm milk and drink it after 15-30 mins of your dinner.
To increase length and thickness, please mix 2 drops of Roghan e Balsan in warm olive oil, please do not warm olive oil too much just slightly warm and massage it at night. After massage please wrap it with a piece of cotton cloth. When you wrap it please make sure that do not wrap it too tight. In the morning you can wash with any soap.
For diabetes patients, Please mix one drop in one spoon olive oil and drink it empty stomach in morning. Also 2 drops in 100ml milk and drink after 15-30 minutes of your dinner.
For paralysis, Please mix 6 drops of Natural Roghan e Balsan in required quantity of olive oil and massage it on affected parts of your body.
View full details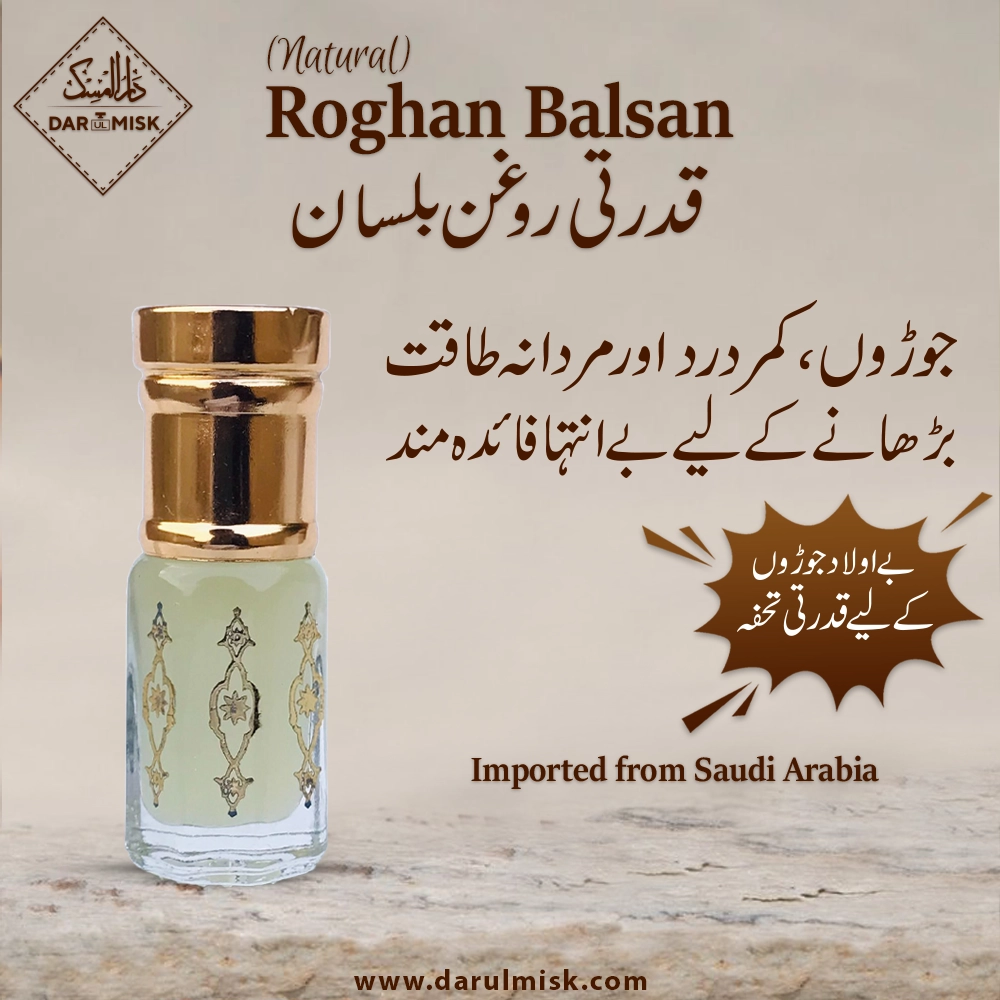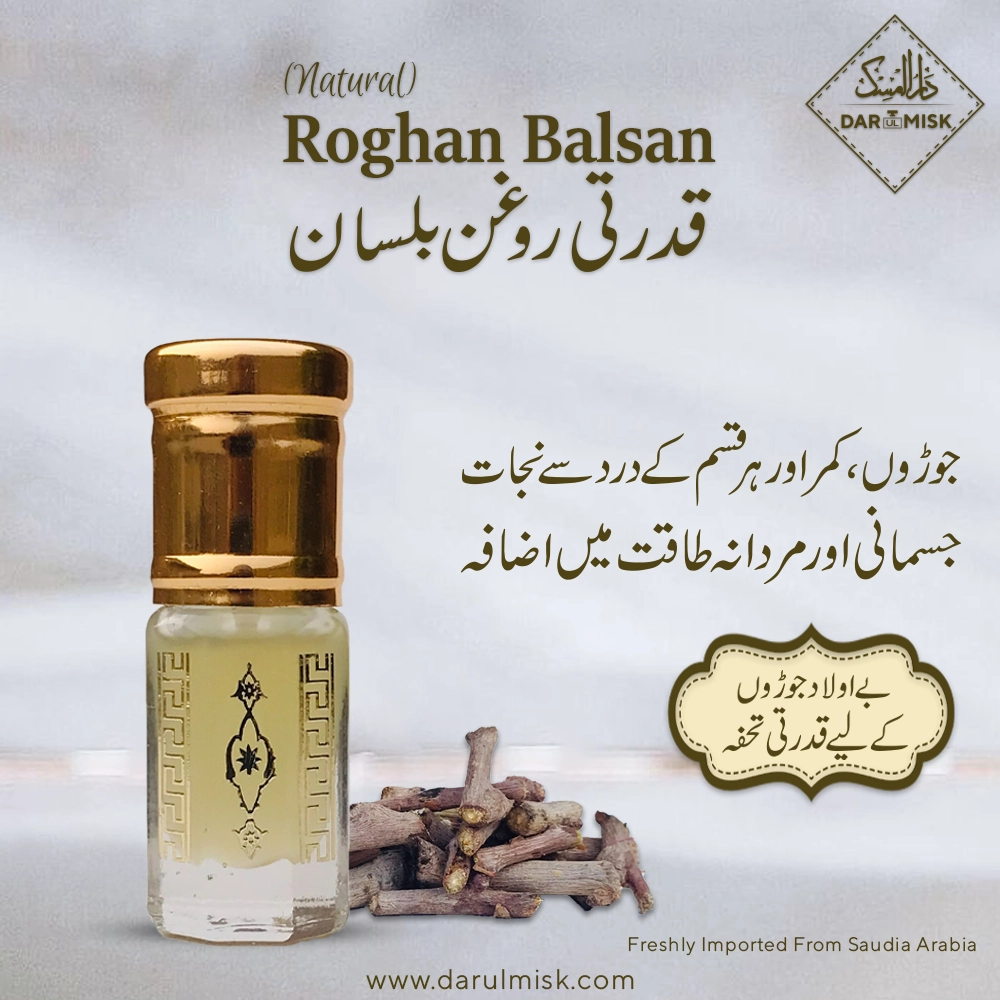 Roghan Balsan is the best product
I have experienced this oil and found it up to the mark.
How to use it for piles.
Assalamualaikum
Plz tell us about roghan e bilsan. How to use this for hemorrhoids or piles or festula. Plz tell us fully detailed. As for your information i operated piles before last 5 years and didn't recovered and one tabeeb injected time two times in two years. But still have hemorrhoids and piles. Note i am also suffering from migraine and stomach ache with constantly constipation