Regular price
Rs.1,350.00 PKR
Regular price
Rs.1,350.00 PKR
Sale price
Rs.1,350.00 PKR
Unit price
per
Sale
Sold out
Share
Of The Few Special Fragrances We Have, "Musk E Makkah" Is Our Most Exquisite and Special Perfume. This kind of Fragrance often comes from the "HATEEM AREA" of the Kabah.
This Mukhallat oil is one of the exclusive, offerings from DAR UL MISK and it is one the bestsellers in QATAR, KSA. Every single person who had a pleasure to inhale and apply it absolute loved it.
It greats you with extremely smooth and soft woody notes in the opening. After short period of time aroma start to change and grow to become one of the most addictive and transporting scents you ever experienced. Notes
Super powerful blend of Taifi rose, three types of musk, amber shamamah, saffron and Hindi oud, it needs to be experienced and talked about The projection is above average which means that the scent will be noticed by those around you and attract attention and cause compliments. The overall feel of the aroma is not at all skunky or animalic instead you are getting a luxurious oud oud full of smooth and soothing notes that are not at all challenging.
Own a piece of oud that can transport you to luxurious mansions of Dubai right in the middle of a desert where sultans are gathered burning highest quality agar wood chips and drinking Arabic coffee with Turkish sweets.
View full details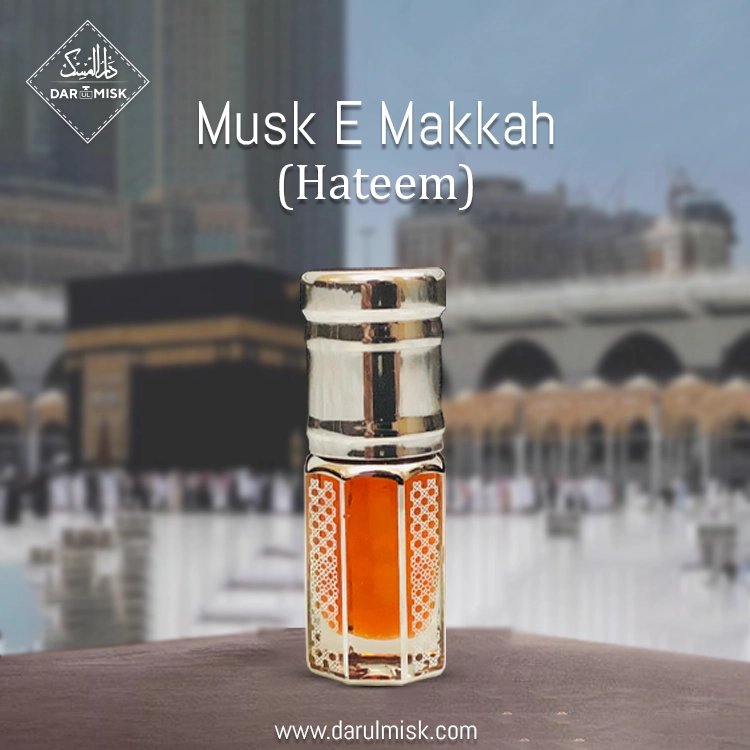 Musk E Makkah
Masha'Allah! The aroma is very good and well. It's 70% like Ghilaf-E-Kabah, just that it's more harder than that. Lasting is also commendable
AMAAZIIIINGGGGGG
this is very effective and good for those who like hard and Arabic this is very good for hard fragrance lover
Amazing smell and lasting