Regular price
Rs.4,500.00 PKR
Regular price
Rs.5,000.00 PKR
Sale price
Rs.4,500.00 PKR
Unit price
per
Sale
Sold out
Share
Ruh Khus attar or Khus absolute is produced through the distillation of the root part of the plant (vetiver grass). The roots of vetiver being a plant possess one of the most exotic aromas imaginable; a unique earthy fragrance which has captured the imagination of people for centuries.
The oil of Khus/Vetiver is also referred as "Oil of Tranquillity" in India and one of the favorite ancient attars from the centuries. In some countries Ruh khus is also known as "Green Vetiver".
What are Key Features of Ruh Khus or Vetiver Essential Oil?
Composition: absolute,100% Pure Ruh Khus Essential Oil
Origin: Ali Garh, India
Method of Extraction:

 

 hydro distillation of north Indian khus roots, using traditional deg-bhapka method
Cultivation/Harvesting: Wild-harvested
Plant Part: roots
Color: green, amber (dark)
Consistency: highly viscous
Frequently Asked Questions about Khus Ruh Attar
Are there any safety considerations for Ruh khus attar/Vetiver essential oil?"
Generally, natural rooh khus attar or traditionally distilled vetiver oil is considered completely safe for external use in any season and for people of all age group. 
How does Ruh Khus smell like?
The immediate and initial impression of Ruh khus essential oil is one of the powerful earthy diffuseness. The aroma of Ruh khus comprise quiet sweetness which somehow perfectly interweaves amongst its more earthy tones.
Which is better – Wild vetiver or Cultivated?
Wild Vetiver is considered better as it has more deep and rich aroma.
View full details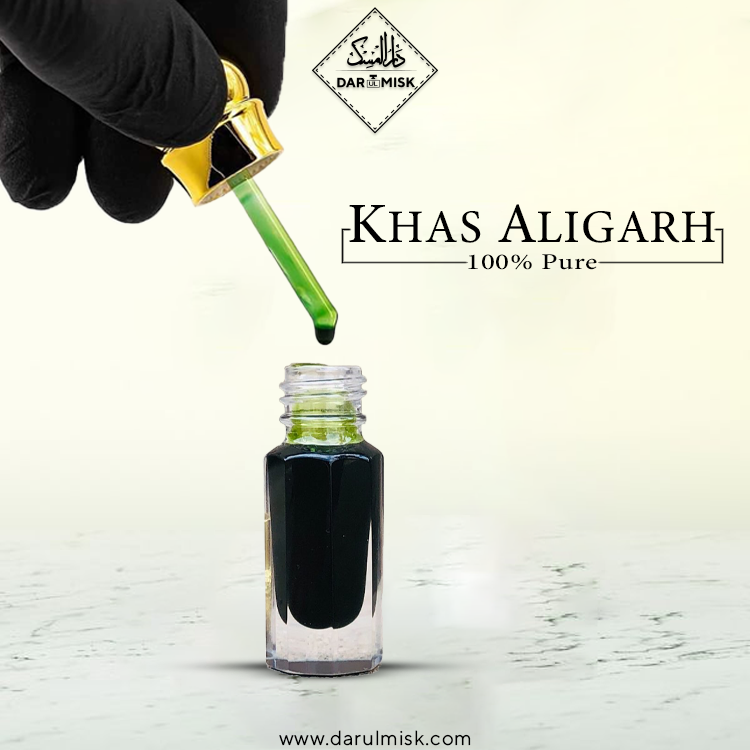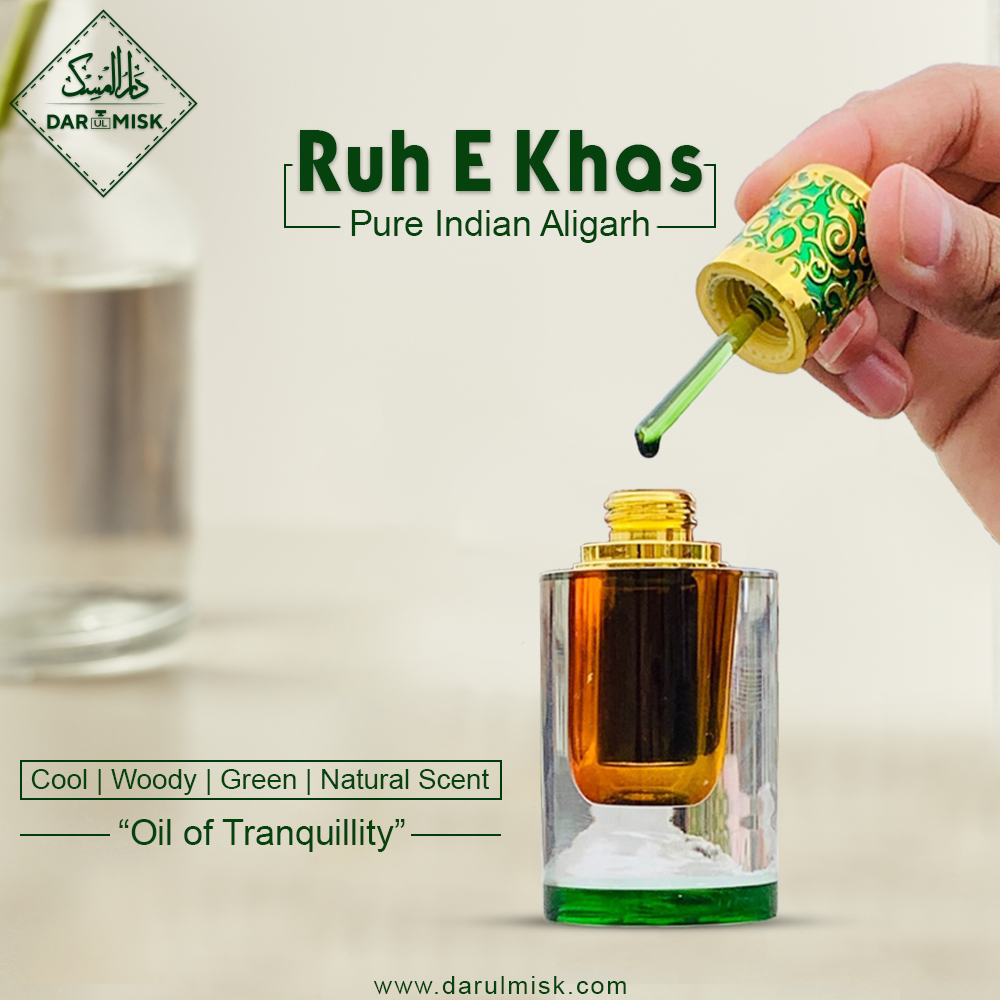 KASTOORI (DEER MUSK NAFA)
Fantastic fragrance. I really like it.
PURE INDIAN KHAS (ALI-GARH)
just splendid! what a fragrance!
Do you give special discount for volume, say 2/3 tolas?
very good ..but too much price.
your Khas is excellent. But priced too high. i will buy more if u could give me a better deal. thanks Dr Haider ph. no. 03018648645